June 2002: Several teams from Lüdenscheid travel to Erfurt to pray for the city and talk to the people about God and their lives. Deeply moved by their experiences, Michael and Ulrike Flügge decide to move to Erfurt to start a diaconal project.
"The wounds that the terrible assassination at the Gutenberg-Gymnasium had left in the population were still quite fresh. 17 people had lost their lives in the rampage of that time. Passers-by, with whom we talked about it, cried on the street. Deep concern and serious questions were the order of the day. On our exploratory tour through Erfurt's beautiful city centre we also passed the Luther Monument. Psalm 118 is quoted here: 'I will not die, but live and proclaim the works of the Lord'. We took this word personally. It was, so to speak, our task to do something."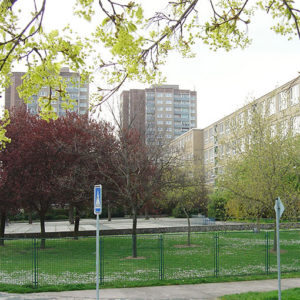 February 2004
A small team of seven people starts as an initiative for people in need at the Roter Berg, a prefabricated housing area (social hotspot) in the north of Erfurt. A little later the association "Jesus-Projekt Erfurt e.V." is founded.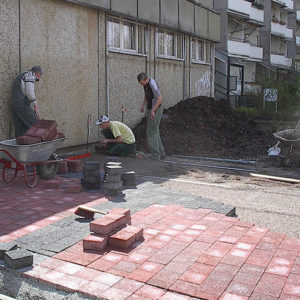 August 2007
The former department store (or the old district library) is first rented, converted into a meeting centre, the "ANDERS meeting centre", and bought a few years later. From now on, people in need of help can work and do their community service in the newly established creative workshop. The weekly open meal also started in 2007.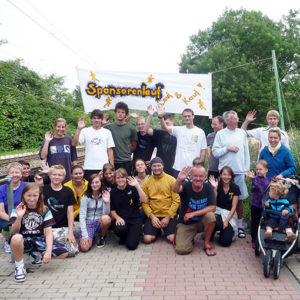 June 2010
Parallel to the district festival, the Jesus Project charity race takes place for the first time in our district Roter Berg. Since then, this annual event has been an integral part of the Jesus Project's everyday life.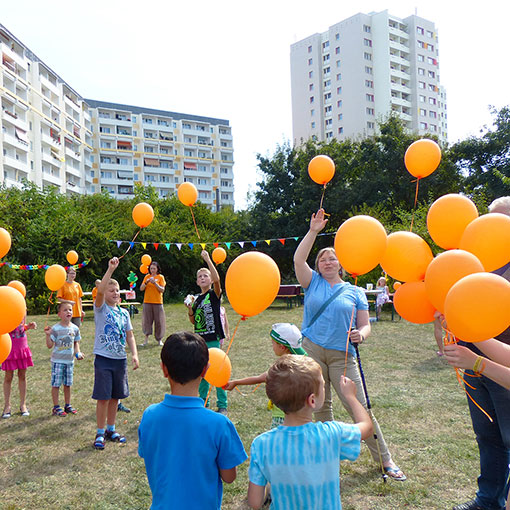 August 2013
Together with bärenstark e.V. and the Netzwerk church of Erfurt, bärenstark Erfurt is founded as a new Jesus-Project branch in the area of child and youth welfare. Since the first children's party, the motto that goes around the district is: MAKE CHILDREN STRONG!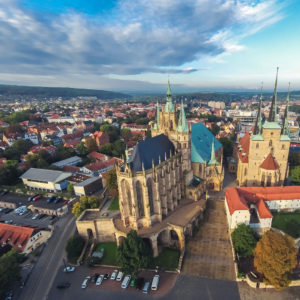 November 2016
We enthusiastically celebrate the long-awaited official recognition by the Erfurt city council as the responsible body for independent child and youth welfare.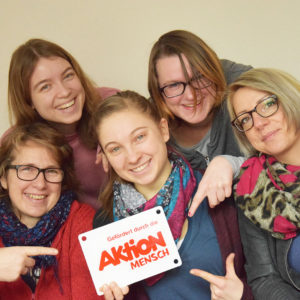 April 2017
We are a recognized exemplary testing room of the Evangelical Church of Central Germany and are thus generously supported over a period of five years. In addition, Aktion Mensch is supporting our children's project bärenstark Erfurt with a total of €242,000.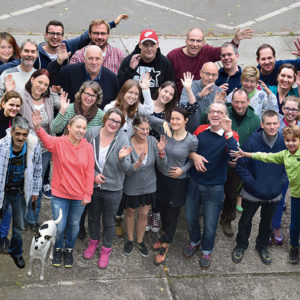 August 2017
The ANDERS meeting centre celebrates its tenth anniversary. Together with the entire Roter Berg we celebrate this anniversary with good food, a varied programme and live music in the marquee. As guests we had among others social minister Heike Werner, entertainer Daniel Kallauch and former bodyguard Michael Stahl.