"As a mother of four, children and their families are very dear to me. To strengthen them is my wish. For this reason, there is bärenstark Erfurt with the aim of establishing a children and family centre here in the district".
The vision of bärenstark Erfurt
bärenstark Erfurt is an offer of the open child and youth welfare service. On the basis of the Christian image of man we want to support children, strengthen families and bring them into contact with the church.
We work in a prefabricated housing area and social hotspot, the Roter Berg. Here the unemployment rate, school drop-out rate and juvenile delinquency have increased.
Through our offers we want to give children a perspective on life and work.
bärenstark Erfurt
… means undivided attention in mentoring
… is out on playgrounds
… serves delicious food at the children's party
… does not mean boredom during the holidays
… promotes joint learning in small groups
… brings families into contact with the church
… advises parents on family and upbringing issue
Our offers of bärenstark Erfurt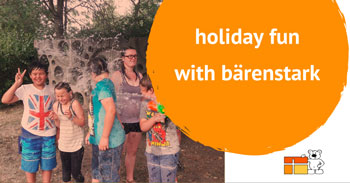 Even during the holidays there is no chance of boredom! Take a look at our holiday programs at the Roter Berg.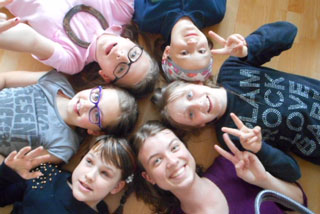 In our small group work more intensive activities and conversations about faith and values are possible. The children get to know reliable relationships and commitment and thus expand their social skills.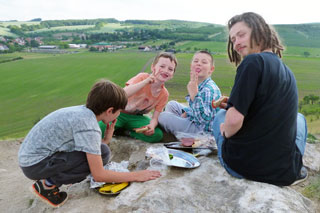 Bonfires, grilling, knotting techniques and many other nature experiences: Here the kids can try themselves out and at the same time train responsibility and reliability. Conversations about God and the world broaden the horizon.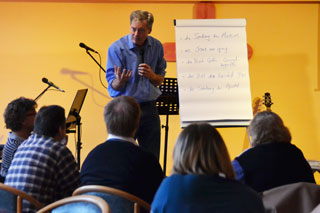 The family is the most formative instance for children. We want to enable families to experience joint activities, strengthen parents in their parenting skills and be contact persons for them.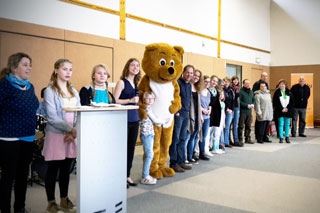 Kirche und Gottesdienst kennen lernen: Sonntags geht es zusammen mit Kindern und Eltern in die Netzwerk Gemeinde Erfurt. Danach steht ein leckeres gemeinsames Mittagessen auf dem Plan.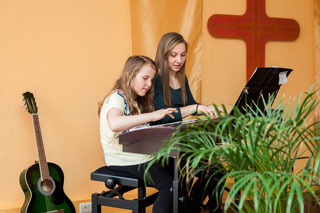 The focus here is on promoting talented musical children: whether guitar or piano lessons, children should be able to develop their gifts.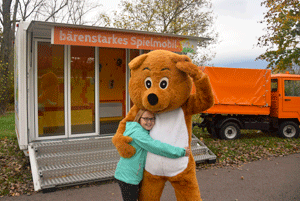 Zweimal wöchentlich geht es mit dem Spielmobil auf die Piste. Hier ist Zeit für Sport und Spiel, Gespräche und um neue Kontakte zu knüpfen.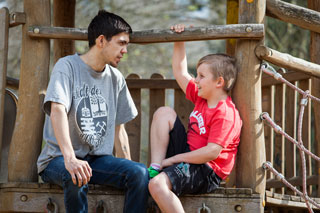 Every week we consciously take time for the individual child. This one-to-one relationship strengthens the personality and promotes the child's ability to relate.
Working for bärenstark
We are looking for motivated and capable employees, interns and volunteers, who together with us can shape the future of our ministry. If you are interested in becoming part of our great "bear-strong" team, you will find more detailed information here If you have any questions, please contact info@baerenstark-erfurt.de directly.
Donation for Bärenstark
Do you care about children in social hotspots? Do you want to strengthen families and thus help shape a sustainable change in the north of Erfurt? We are happy about your financial support.
Jesus-Projekt Erfurt e.V.
Sparkasse Mittelthüringen
BIC: HELA DE F1 WEM
IBAN: DE93 8205 1000 0600 1006 00
purpose of use: bärenstark Erfurt