STONES OF HOPE
Paint a stone of your choice: large, small, angular, round, thick or thin – the main thing is that it is colourful!
You can make a statement of standing together and hope through our art and creative action in the Corona period.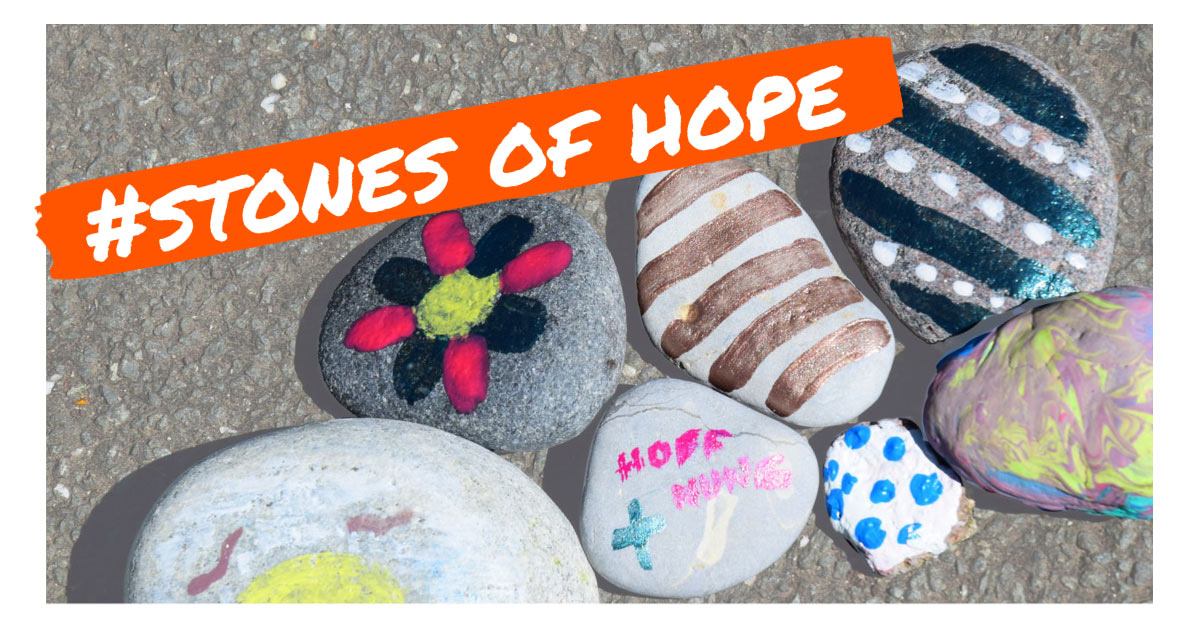 Dear children and families, dear singles, whether young or already older
together we want to become creative and even if we still have to keep our distance, we want to set a sign of standing together and hope. On walks, bicycle tours or short hikes you will certainly discover beautiful stones that you can take home with you. There you can paint them with paint – acrylic paint or waterproof pencils are suitable. Let your imagination run free, the more colourful and creative the better. Of course you can also sign the stone with your name.
On the building site of the Jesus Projekt diagonally opposite the tram stop August-Frölich-Straße at the Alfred-Delp-Ring you can then place it along the marker. In this way a smaller outline of the new family centre will be visible. The growing line of creatively designed and colourfully painted stones will give us hope and confidence. We know from this that there are many people at the Roter Berg who are currently experiencing similar problems due to the Corona period, but who do not allow themselves to be unsettled by this, but rather let the light of hope shine through the stones. At the same time we hope that this year we will see the start of the construction of our family centre.
The Roter Berg – a place of colour and creativity, a place of mutual respect and standing together, a place of hope and confidence!